If you or someone you care about is in crisis, help is available.
If you are experiencing an emergency, call 911 or go to your nearest emergency room.
There are friendly voices at the two numbers below ready to listen and help however they can.
National Suicide Prevention Line:
1-800-273-8255
Department of Mental Health Mobile Crisis Line:
1-833-364-2274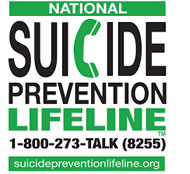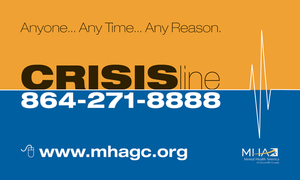 The Crisis Text Line is always available to you. Text HOME to 741741.
Are you a teenager? Don't feel like there is any support in your circle? Text "TEENline" to 839863 anytime 24/7.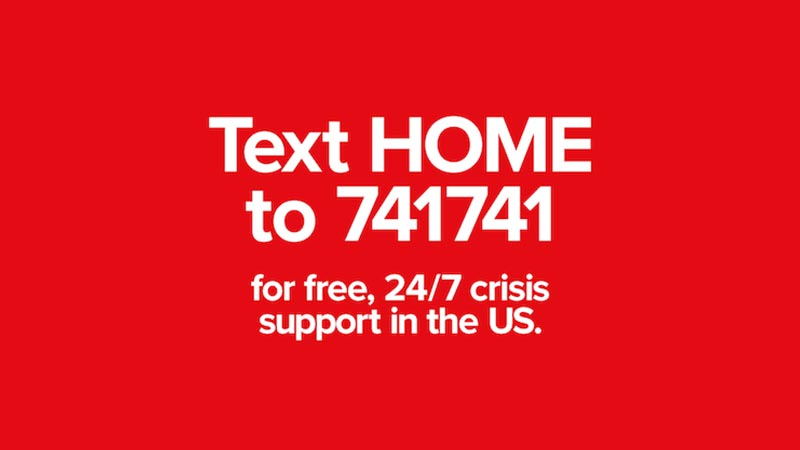 There are additional resources available for specific community needs.
SC-HOPES – This statewide, toll-free support line, available to anyone aged 12 years or older, is designed for all South Carolinians impacted by COVID-19 or any other associated stressors. Callers are linked to resources for mental health or substance use treatment or other needs. SC-HOPES is available 24/7, toll-free, at (844) SC-HOPES (724-6737).
Tu Apoyo – This line is a Spanish-language companion line for SC-HOPES. Tu Apoyo is available from 9:30 a.m. to 8:00 p.m. daily, toll-free, at (833) TU-APOYO (882-7696).
Online Mental Health Screener
 – this recently launched tool is a safe, easy, and free service that allows users to anonymously take a Self-Check Questionnaire and connect with a professional counselor who can offer guidance, support, and resources to help connect them with mental health and addiction services. 
The screener is at https://hope.connectsyou.org/.
SCDMH – The public mental health system, serving children, adolescents, adults, and families through a network of 16 community-based mental health centers, with associated clinics. Serving all counties statewide! To find the location nearest you to learn more, visit scdmh.net or call (803) 898-8581.
SC Mobile Crisis – Mobile Crisis is for anyone experiencing a mental health crisis. Local Mobile Crisis Teams assess the crisis and can respond on-site, with law enforcement, if needed. SC Mobile Crisis is available 24/7/365, toll-free, statewide, at (833) 364-2274.

SCDMH Deaf Services Hotline – This line is dedicated to folks who are deaf or hard of hearing and in crisis or in need of resources. It is also available to contact for hospital consultation, telepsychiatry interpreter requests, and mental health center referrals. The Deaf Services Hotline is available 24/7, statewide, at (803) 339-3339 (VP) or deafhotline@scdmh.org.