Available Online Training Courses
Even though many face to face trainings are on hold for now, we know the need for Mental Health Awareness and Suicide Prevention is heightened during this time period.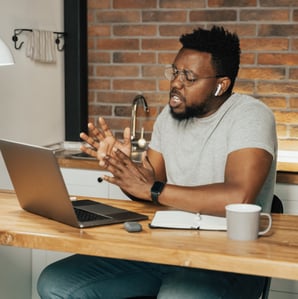 To help with this need, MHASC offers these classes/certifications virtually. Note that all of these courses are also available in person.
Mental Health First Aid, Adult & Youth
$35 per person
2 hours self-paced online course / 4 hours virtual course with instructor
Updated Curriculum, more info on trauma, opioid addiction, and self-care.
Interactive, 3-year Certification
Best practice model
QPR Suicide Prevention – (Question, Persuade, Refer)
FREE
2-hour course, Participant will learn 3 simple but powerful skills.
Includes online booklet, Certificate, Resources,
3 Year Certification
Best practice model.
AS+K Suicide Prevention Workshop (2-3 hour)
FREE
Participants will learn background & stats and how prevalent suicide is in our community and a very practical working model ASK to help those thinking about suicide. Ask the question, Seek more info, Secure means & Know resources and where to get help. This is about giving people at risk hope & help.
ASIST, Applied Suicide Intervention Skills Training
FREE
2-day workshop, Interactive
3-year Certification
Best practice model
Other Classes offered:
Stress, COVID-19, and Good Mental Health FREE
S.A.D. and Wellness (Stress, Anxiety, Depression) FREE
I. C. HOPE – Children & Teen Mental Health Curriculum FREE
Mental Health 101 (1 and 2 hour sessions) FREE
Compassion Fatigue (1.5 hour session) FREE
MHASC will offer these courses through ZOOM
Please contact us for questions or more information.