THE MISSION OF BRIDGES CLUBHOUSE IS TO HELP THOSE WITH MENTAL ILLNESS TO BECOME AS INDEPENDENT AS POSSIBLE AND TO PRACTICE WELLNESS AND COPING SKILLS TO MAINTAIN THEIR RECOVERY.
Established in 1994, Bridges Clubhouse is a mental health day treatment program for adults diagnosed with mental illness. We provide community integration services in the form of various groups in an effort to facilitate understanding of coping skills, independent living skills, and interpersonal skills. Our goal is to help each individual achieve their full potential on the road to recovery.
Bridges Clubhouse staff are highly qualified clinical staff composed of licensed professional counselors, mental health professionals, clinical counselors, and peer support staff dedicated to the quality care and support of our members.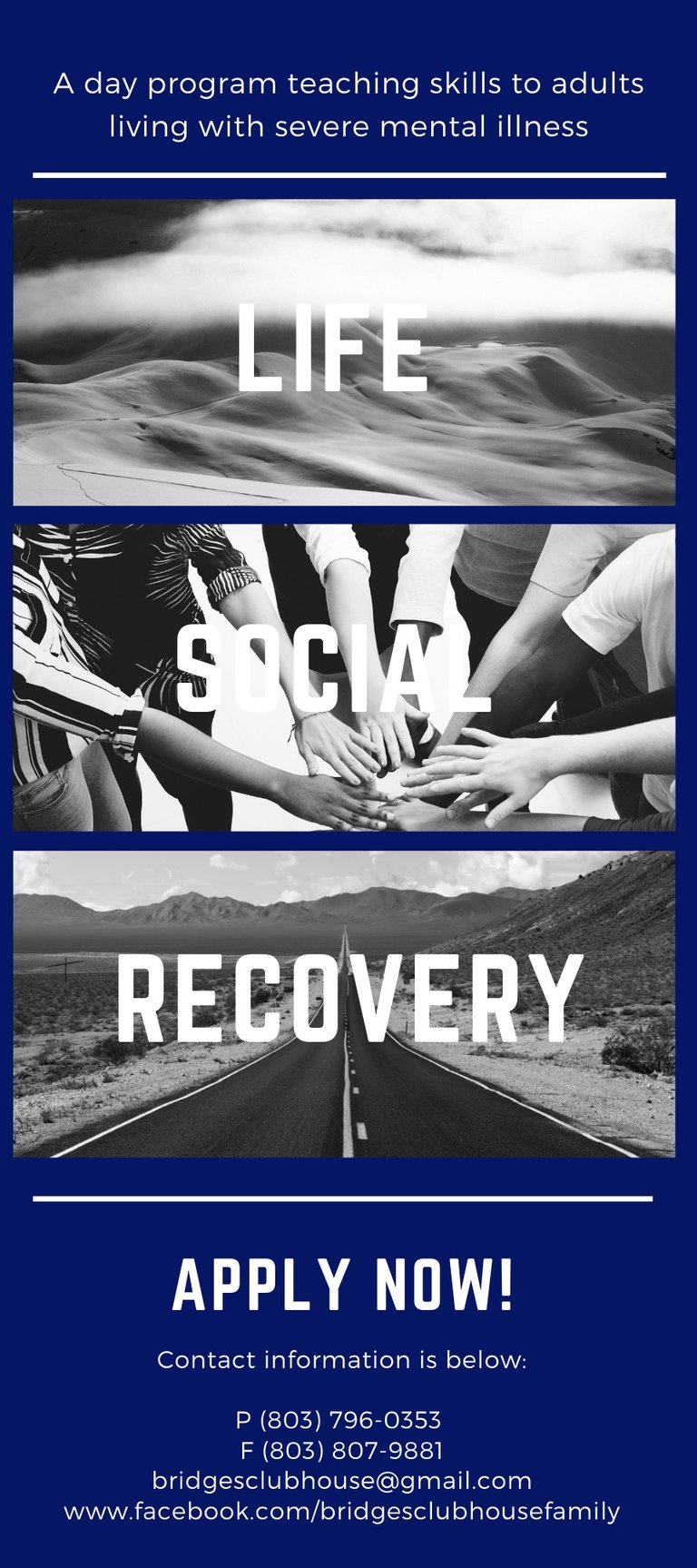 We teach the following skills at Bridges Clubhouse:
Self-Care Enhancement
Daily Living Skills
Life Skills
Interpersonal Skills
Social Skills
Therapeutic Socialization
Decision Making and Problem Solving
Consumer Empowerment and Recovery